Foreign Missions
The Mount Comfort family has many opportunites to support and be involved in domestic mission efforts.  And, the same is true for our work with FOREIGN MISSIONS.  Many of our members choose each year to be involved in some way with taking the gospel to those in distant countries.
There are a wide variety of opportunites to be involved: you can pray for the congregation's mission work, and you can financially participate through our regular giving and at times of special collections and fund raising events for specific mission efforts.  Many members choose to write letters of encouragement to our foreign missionaries, their family and to the congregations as a whole.  Others prepare bulletin boards to promote our upcoming mission events and trips.  Many choose to spend some of their time each summer serving the needs of other in foreign countries.  Whether a few hours a week or a month, whether a week or two or more in a year, either at home here in Fayetteville or in one of the four countries in which we have well-established mission efforts – there is a place for all who want to work and serve in our FOREIGN MISSIONS ministry.
Foreign Missions Supported by Mount Comfort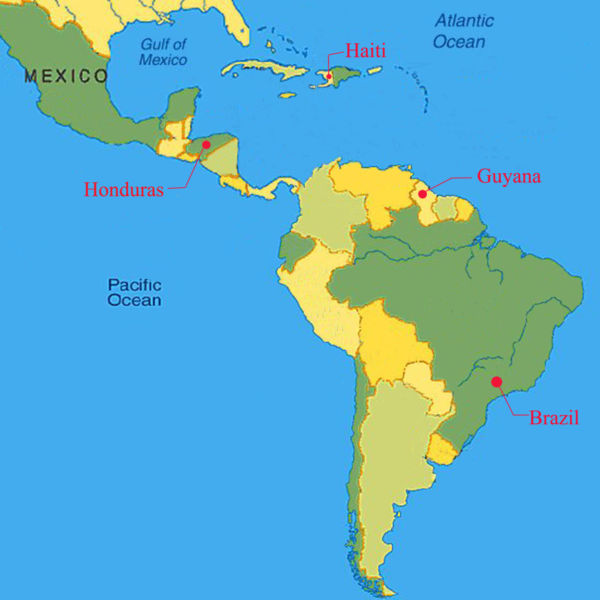 Central America  –   HONDURAS     Six congregations and areas   
South America     –   GUYANA            One congregation and area
South America     –   BRAZIL               One congregation and area
Caribbean              –    HAITI                 One congregation and area
Honduras
Mt. Comfort church of Christ been a part of the work in Honduras since 2000, and since 2006 we have been joining hands even more closely with our Honduran brothers and sisters.  Through this partnership, our support and involvement has grown from the church in El Paraiso, Honduras and its one minister to a total of six congregations in different Honduran communities served by a total of seven ministers.
Currently, we help support six Honduras congregations with the help and involvement of area churches here in Northwest Arkansas (Johnson, Prairie Grove and Combs), and a small church in Lytle, Texas.  In addition, there are a number of various individuals who help with the Honduran efforts.
The support covers the following: ministers' salaries, materials for Sunday school supplies, a food program to feed the poor, a radio program, and educational support for children up to the 6th grade.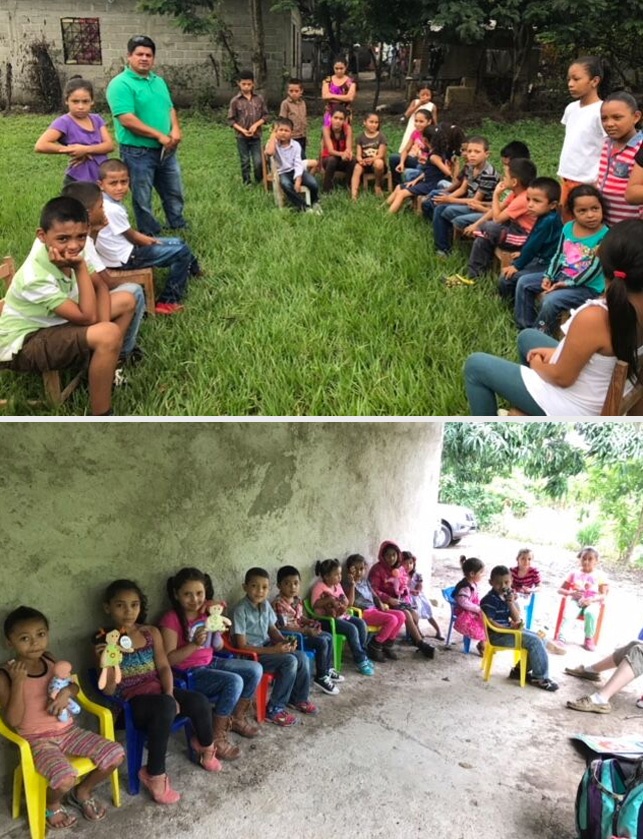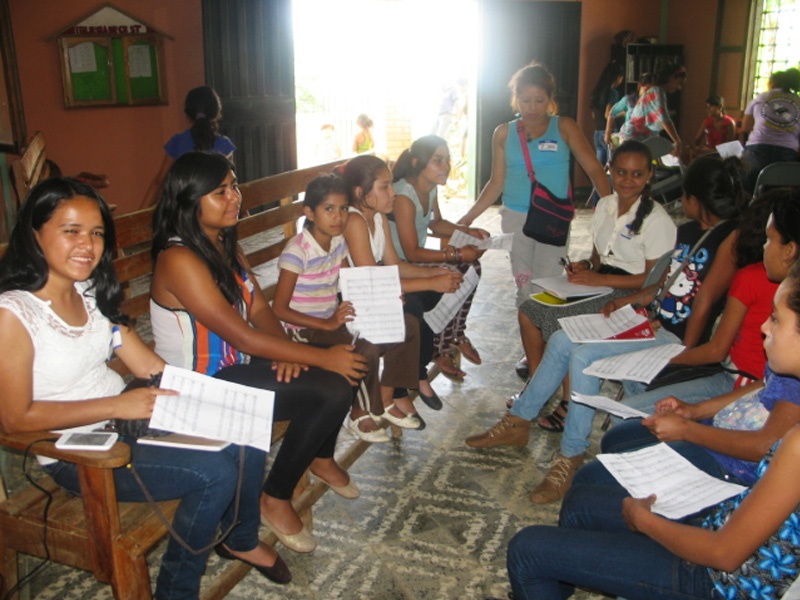 Children's Education
For the past 8 years Mt. Comfort and other area churches of Christ have determined to assist families in Honduras put their children in school. Each fall we host "Children's Education Benefit" to raise funds to put children in each community where the church meets. At this point God has put 210 children in school each year who would not have been able to attend otherwise. Although school is free, children cannot register unless they have a uniform, a backpack and supplies for school. This costs $85.00 per year. For a Honduran family who might make $5.00 per week…it might as well be a million dollars. Our hope is that each child learns to read, write and understand math. Biggest goal: that they would be able to read the "Word of the Lord" for themselves.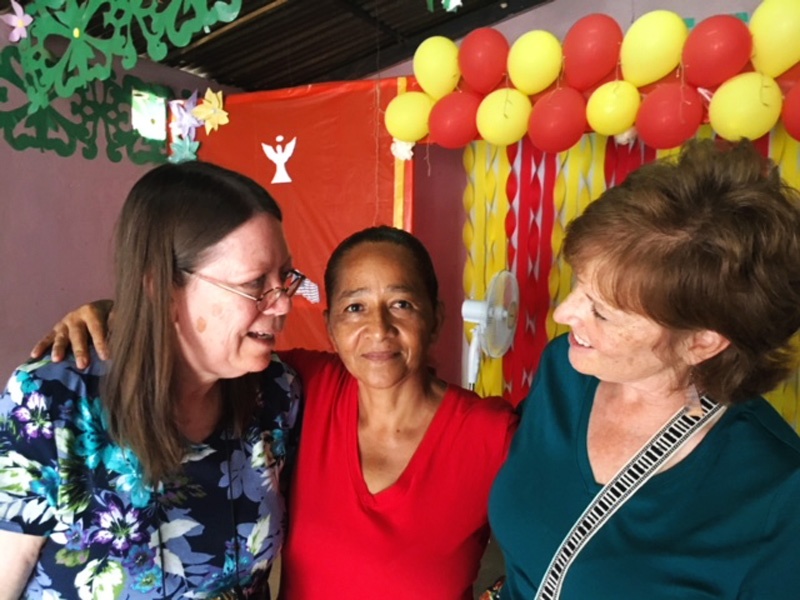 Summer Missions
Every summer we take a mission trip to visit and encourage our brothers and sisters in these congregations. Efforts that take place typically include:
Outreach to the community; medical clinics, personal evangelism, VBS, visitation to individuals who are interested in the gospel.
Encouraging the local congregations: We worship with them, we work with them to provide a Teen Camp and Ladies Day, provide help with construction efforts, assist with spiritual, physical and financial needs, provide education for the ministers and their wives.
Go to Summer missions page to learn more about the upcoming mission trip next summer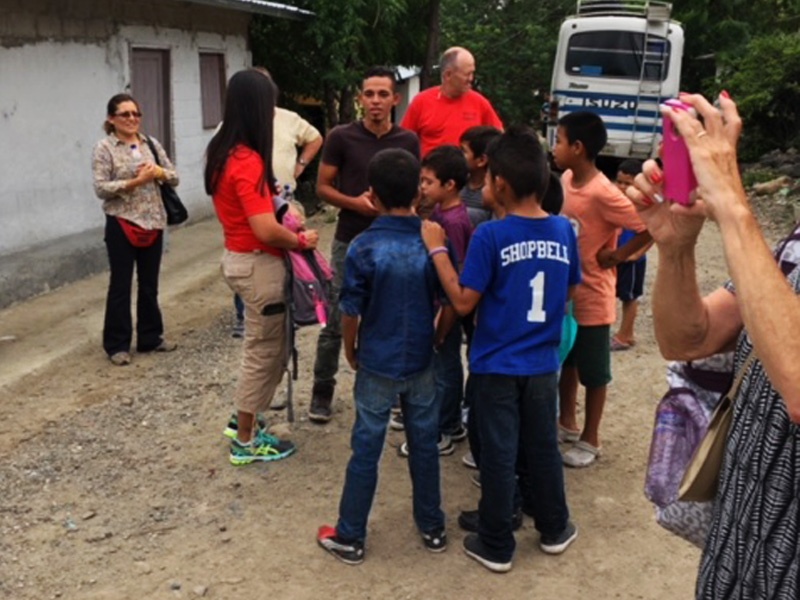 Breaking Chains
Recently, we have become a part of another mission work in Tegucigalpa, Honduras called "Breaking Chains". "Breaking Chains" is an inner-city project that works with street kids well as the homeless. Click on this link to find out more about them. Breaking Chains Honduras. website: bchonduras.org
Leah Sorrells has been interning for "Breaking Chains for the last 3 years. If you would like to know more about it you can talk with her personally to find out more about on the ground experiences there.
Therefore go and make disciples of all nations,baptizing them in the name of the Father and of the Son and of the Holy Spirit, and teaching them to obey everything I have commanded you.

Matthew 28:19