Church Locations/Ministers/Wives/a little about each
"Joining Hands in God's Kingdom" with our brothers and sisters of Honduras since 2006.
La Iglesia de Cristo de Oropoli
Jesus Paguaga and his wife Marta. Currently Jesus preaches in the congregation and does personal Bible studies in the town of Oropoli, Honduras. Marta teaches children's classes there. They have two adult sons; Jesus Alberto who is soon to be married and works as an administrator in the technical college in Danli and Rafael. Rafael is married to Gabby and are serving in Panama as a teacher and translator in the School of the Americas. Gabby is an administrator for the orphanage in that area. The church in Orlopoli was established 4 years ago. For 4 years they have rented a facility. Land has recently been purchased, plans for building a church building are coming this year.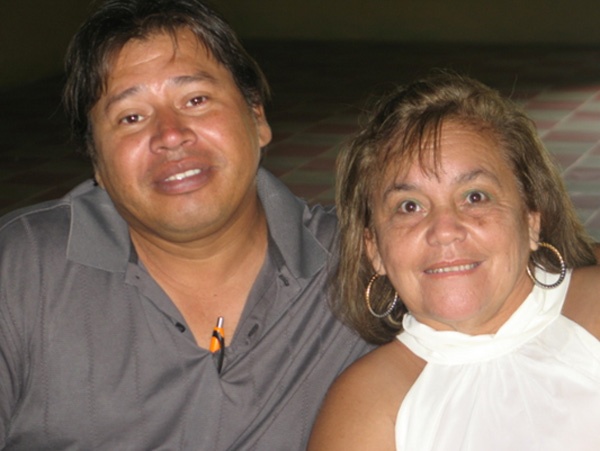 La Iglesia de Cristo de Cuyali
Javiar serves as the minister
Javiar Antonio Hernandes and his wife Erlinda have been serving at the Cuyali congregation for approximately 4 years. They have three children: Harrison 16, Esau 13 and Genesis 11. They hold classes for all ages of children. Javiar oversees teaching the teens. Erlinda works with the middle school aged kids. Their daughter teaches and cares for the small children.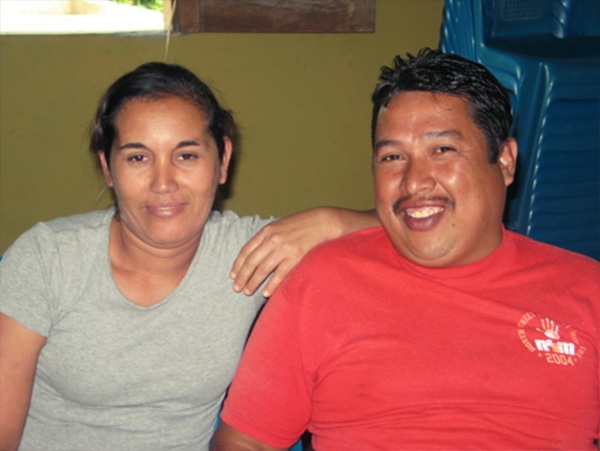 La Iglesia de Cristo de La Union
Yoni Gonzales and his wife Meilin
Yoni Gonzales and his wife Meilin are a young married couple. They live in El Paraiso and travel to the top of the mountain of La Union to work with the congregation there. Yoni preaches and does Bible studies with the people in this community. He has been working in the community La Union for over 5 years. Meilin teaches ladies and children's classes there.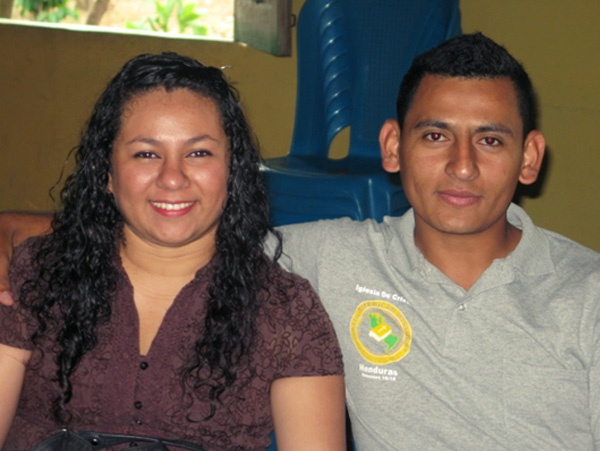 La Iglesia de Cristo de Alauca
Daniel Izaquirre and his wife Waleska
Daniel Izaguire has been serving the church in Alauca for two years. He has been married for a short time. He is doing a great job with the youth in that area. He has taken a number of "Timothys and Tituses" under his wing. Waleska works with the sisters to provide and teach ladies classes and chldren's classes. They have a baby daughter who has recently been diagnosed with a parasite that is debilitating her and threatening her health. Although we are providing finances for them to get medical help, please pray for them.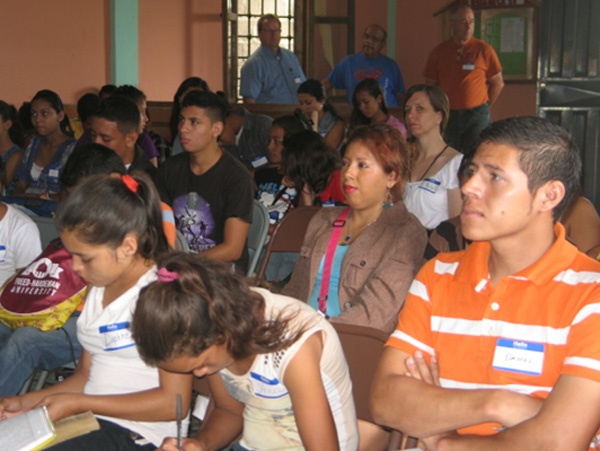 La Iglesia de Cristo de El Carmen
Antonio and his wife Elizabeth
Antonio has served as the pulpit minister for the past several years, but, due to some serious health issues, he has stepped down to work in a position of working with the youth. Another brother has stepped in to preach…brother Philipi.
Please pray for this family. They are struggling with issues that time, medical assistance and counseling can heal over time. They have a little boy of 2 years old and their family needs God's hand upon them.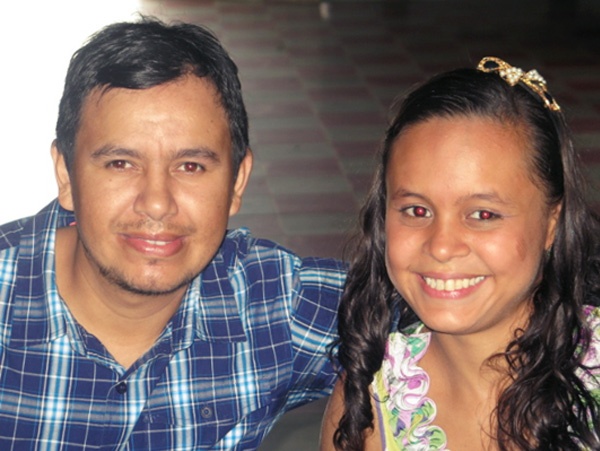 La Iglesia de Cristo de El Carmen
Marco and his wife Carolina
Marco has served as a minister in several locations over the past 12 years. He currently serves as a preacher and does personal Bible studies in Coyular, Honduras. He has been serving in this location for the past 10 years. Carolina leads ladies Bible classes and assists with the childrens' Bible Classes. They have three children; Japhet 17, Jon Paul 14 and Jasmine 10.
Guyana South America
North Street/Mount Comfort church of Christ has been involved in mission efforts in Guyana for over 25 years.
We have been involved in efforts that range from supporting "The Team of Operation Guyana" with Steve Deloach to supporting 2 full time native ministers: Desmond Zephur and Schedron Peters.
Many from our congregation have participated in summer missions to this area most years. These efforts typically include: medical clinics, revival meetings, VBS for community children and personal evangelism. Click on the Summer mission page to find out what may be coming together for this coming summer.
Haiti-Emmaus House
This year Mt. Comfort has joined hands with Emmaus house. Emmaus House is a work that deals with older children as they "age out" of orphanages. This effort gives young people (approximately age 18 and up) opportunities to learn life skills and provides education for them as they transition into productive mature adults, and self-supporting successful citizens. CLICK their link to find out more emmaushousehaiti.org . Miranda Hudson is on the board of directors if you would like to hear from her personally about this work.
Caxias do Sul, Brazil
Two years ago Rui Digo, his wife Nadia and daughter Hannah came to share about the work the Lord doing in this area of Brazil. Rui is a native missionary and is doing a good work for the Lord there. There are plans to take an RFC mission team to work with this ministry in the summer of 2018.  The team plans to help Rui move to another area and begin another congregation. This is a very exciting work and we are partnering with this family as they serve as missionaries in this area.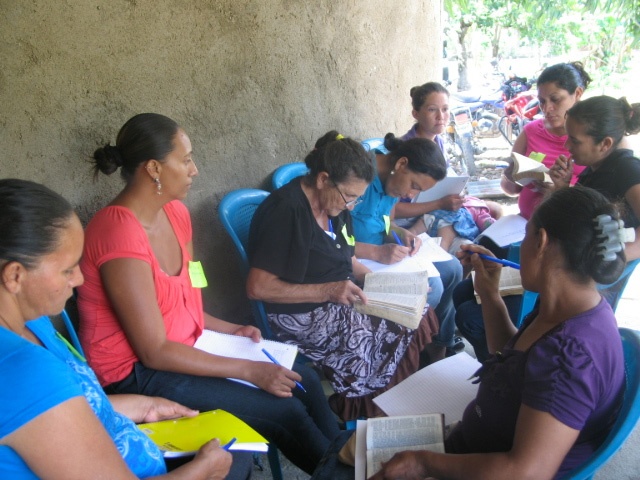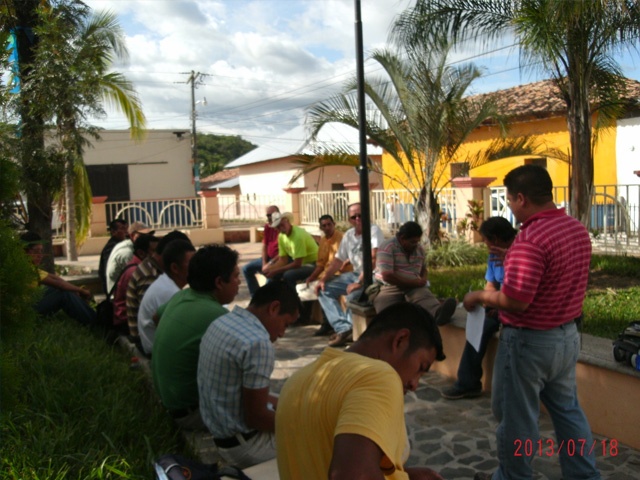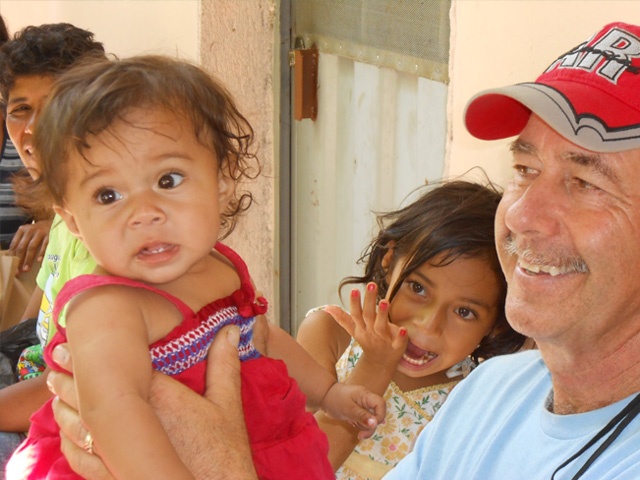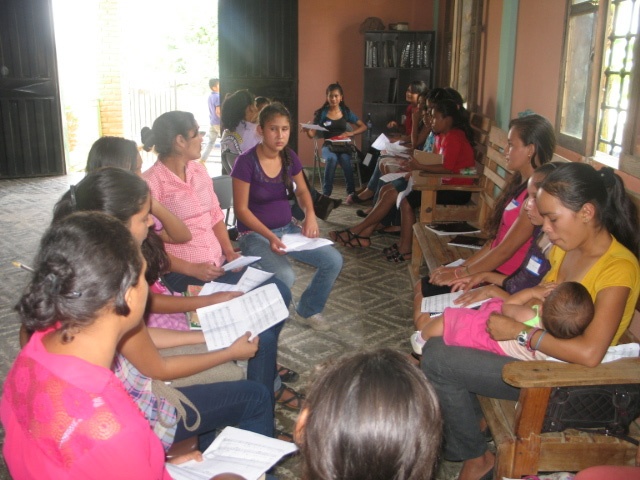 Therefore go and make disciples of all nations,baptizing them in the name of the Father and of the Son and of the Holy Spirit, and teaching them to obey everything I have commanded you.
Matthew 28:19