OUR IDENTITY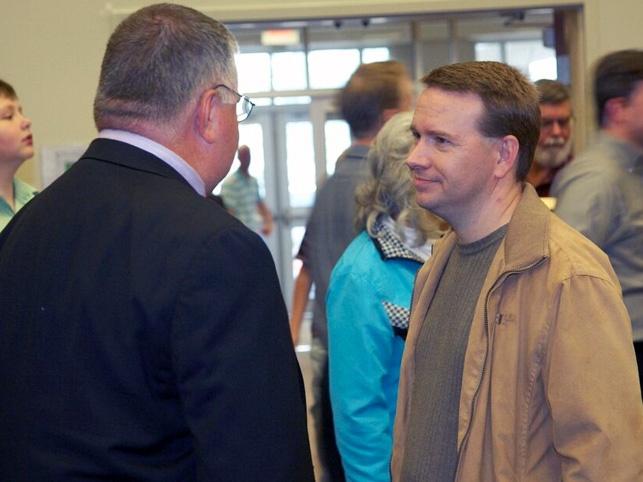 Mount Comfort church of Christ, located on Mount Comfort Road in west Fayetteville, Arkansas, was formerly known as North Street church of Christ prior to our relocation in 2007 to our present site.  North Street church was formed in 1958 to specifically establish a campus ministry for UofA students.  The Razorbacks for Christ (RFC) ministry continues to be a vibrant and very vital part of the Mount Comfort identity.   We are a church family of over 500 New Testament believers who have been individually born again through our salvation in Jesus Christ and added to the collective body – His church, the household of God.  Though united in Christ, we are a congregation of varied believers from many places and numerous backgrounds.  We are university students, working professionals, retirees, the young and old, men and women, boys and girls.  We are married with children, with no children, and with children on the way.  We are singles, the widowed, and some of us are divorced.  Yet, despite our differences, we are one family in Jesus Christ.  We love one another and we love God and His Son.  And we have made room for you and want you to join us on our journey through this life and to heaven that is prepared and waits beyond.
OUR FAITH
The entire Bible – the holy, inspired word of God – is the basis of our faith.  It tells of the creation of all things including the first man and woman with whom God desired to have a close, intimate relationship.  Yet, with the first man and woman, their sin separated them from God.  We believe that we, as with all men, have sinned and fallen short of the glory of God.  Sin, without the only remedy, results in spiritual death and separation from our Creator.  We further believe that within ourselves we lack any power or ability to take away the guilt and separation from God created by our sin.  Therefore, we have no means of reconciliation with God and being righteous in His sight.  We are lost without God's extraordinary intervention to rid us of the guilt and burden of our sin.
We believe that God loved us so much and desires our salvation so greatly that He sent His Only Son Jesus to this earth.  Jesus lived among men, lived a life of perfect faith and absolute obedience to the Father.  He then laid down His life for us; he shed His innocent blood as the perfect sacrifice – the only remedy for blotting out our sin.  Jesus bore the guilt for all mankind through His death.  He paid the only price that could save us from eternal separation from God.  Today, we are bound together in unity and in our love for God because of what He did for us through Jesus.  God is love!
We are also bound together in our love and faith in Jesus the Christ.  He is our Savior and Redeemer made possible through His love and his sacrifice on our behalf.  Our faith is evidenced through our hearing the gospel and believing the good news that Jesus is the Son of God and He came to the earth and died for us.  As recorded in Acts, we must repent, changing the direction of our lives, and we must confess Jesus as our Lord and Savior and then be baptized for the forgiveness of our sin.  In baptism, the Bible teaches that the sinful person is buried in water, in doing so our sins are washed away, and as we rise from the watery grave, we are a new creature in Christ – righteous and pure in God's sight.  God's word further teaches that as baptized believers, God adds us to His family, the church of His Son Jesus Christ and that God blesses us as sanctuaries of the indwelling Holy Spirit.  As God's children, as Christians, our lives are to be given as a living sacrifice to God.  As we walk daily in the light of Jesus the blood of Jesus continues to cleanse us.  Through Jesus, we are saved by faith through the grace of God.  The gospel is indeed good news!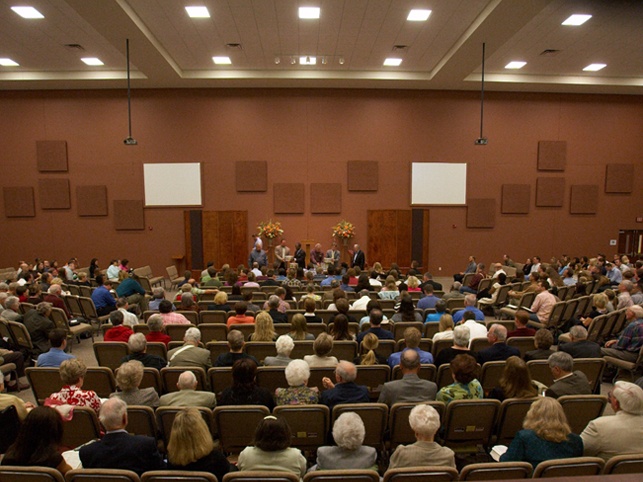 OUR MISSION
We are a church called by Jesus Christ to teach, serve, and witness in love to our community and to one another. Our desire is to know Jesus more fully and make Him more fully known as the Spirit transforms our lives into Christ's character. As a part of the family of God, our mission is to be the image of our Savior both to one another and to all we encounter in our lives. We want to be a safe haven where everyone can come together and learn all that God would have us to be and to do. We aim to be a people able to laugh together and cry together, to be a people that reaches out in service to others in the name of our Savior. A family of believers that wholeheartedly trust in the Lord as both our King and our guide. A place where all are welcome and we show them the love and grace our Father has shown us.
OUR WORSHIP
Scripture teaches that our entire lives are to be offered as daily, living sacrifices to God.  We also assemble as the Lord's church and a community of faith each Sunday to offer our collective praise, adoration, and thanksgiving.  Every first day of the week, we share in the Lord's Supper, a simple memorial meal in which the bread and the cup remind us of the Savior's sacrificial body and blood that He freely gave for our salvation.  Through prayer to the Father in the name of Jesus and through the intercession of the Holy Spirit, we offer our thanksgiving and adoration, confess our sins, and express our petitions and the desires of our hearts.  We read Scripture together and spend time listening to the Word of God being proclaimed, explained, and applied to our daily walk of faith.  We offer monetary gifts and sacrifices which are used to fulfill the mission and ministry of Christ's church.  We express our hearts and lift our voices in traditional hymns and contemporary songs of praise to the Lord.  As was the practice of the earliest Christians, our singing is a cappella.  It is our desire and prayer that our spiritual sacrifices glorify, honor, and express our love for our God and Savior – while also encouraging us, strengthening our faith, and inspiring us to greater devotion and service and a closer daily walk with the Father, the Son, and the Spirit.
For God so loved the world that he gave his one and only Son, that whoever believes in him shall not perish but have eternal life.

John 3:16